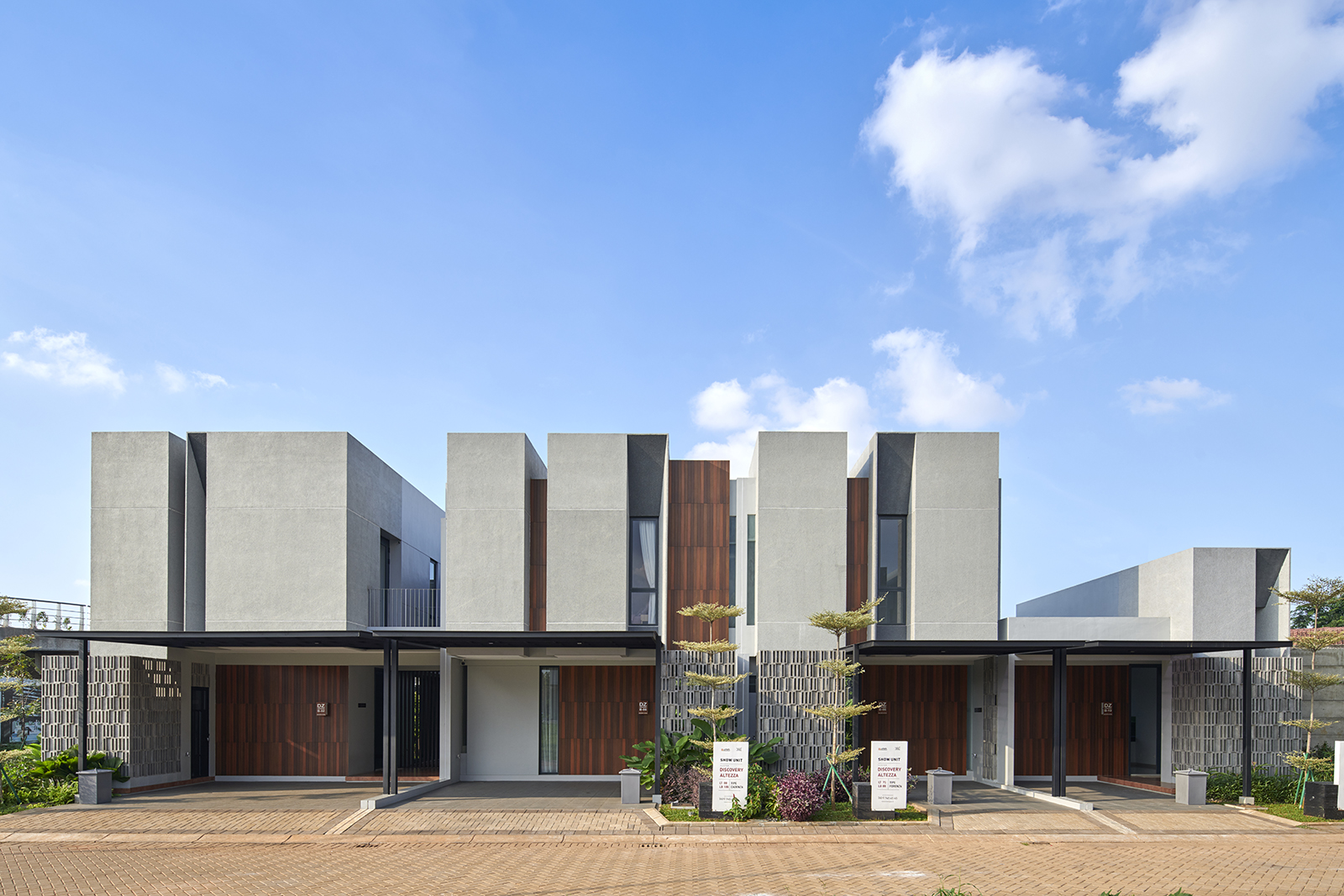 | | | |
| --- | --- | --- |
| PROJECT | : | Discovery Altezza |
| TYPE | : | Residential |
| SIZE | : | 45-103 sqm |
| CLIENT | : | Jaya Property |
| LOCATION | : | Tangerang Selatan, Indonesia |
| STATUS | : | Built |
Discovery Altezza is one of the housing estates in the Discovery Bintaro Jaya cluster, South Tangerang. Discovery Altezza consists of 4 types of class classification based on width of the lots. Housing units vary in size according to the type of class, from an area of ​​45 square meters of the smallest type with 1 floor to 103 square meters in the largest type. The goal to be achieved is to meet the basic needs of homes for urban communities with modern ideas and simple visuals, general spaces, and functions in accordance with user characteristics.
The idea set forth is to take the form of basic geometry to create a uniform rhythm. The mass consists of cubes which are stacked in a back and forth manner and are spaced out to form a solid and void plane in the facade. Spaces with private functions occupy a solid part of the facade. Whereas the voids are used as openings or apply a roster partition material to the foyer.
Adjusting the characteristics of various users is dealt with by simplifying the relationship between spaces. The ground floor consists of communal spaces without partition because of extensive limitations. Private area is on the 2nd floor to meet the bedroom directly. Provides the option of laying a service room separate or combined with the main area.
The design demands on housing that the developer put forth are efficient designs in terms of volume, cost and time. Selection of supporting materials such as modular and fabrication. Work volume control because of its association with a tight budget. Unit repetition also require simplification of details to maintain quality control.