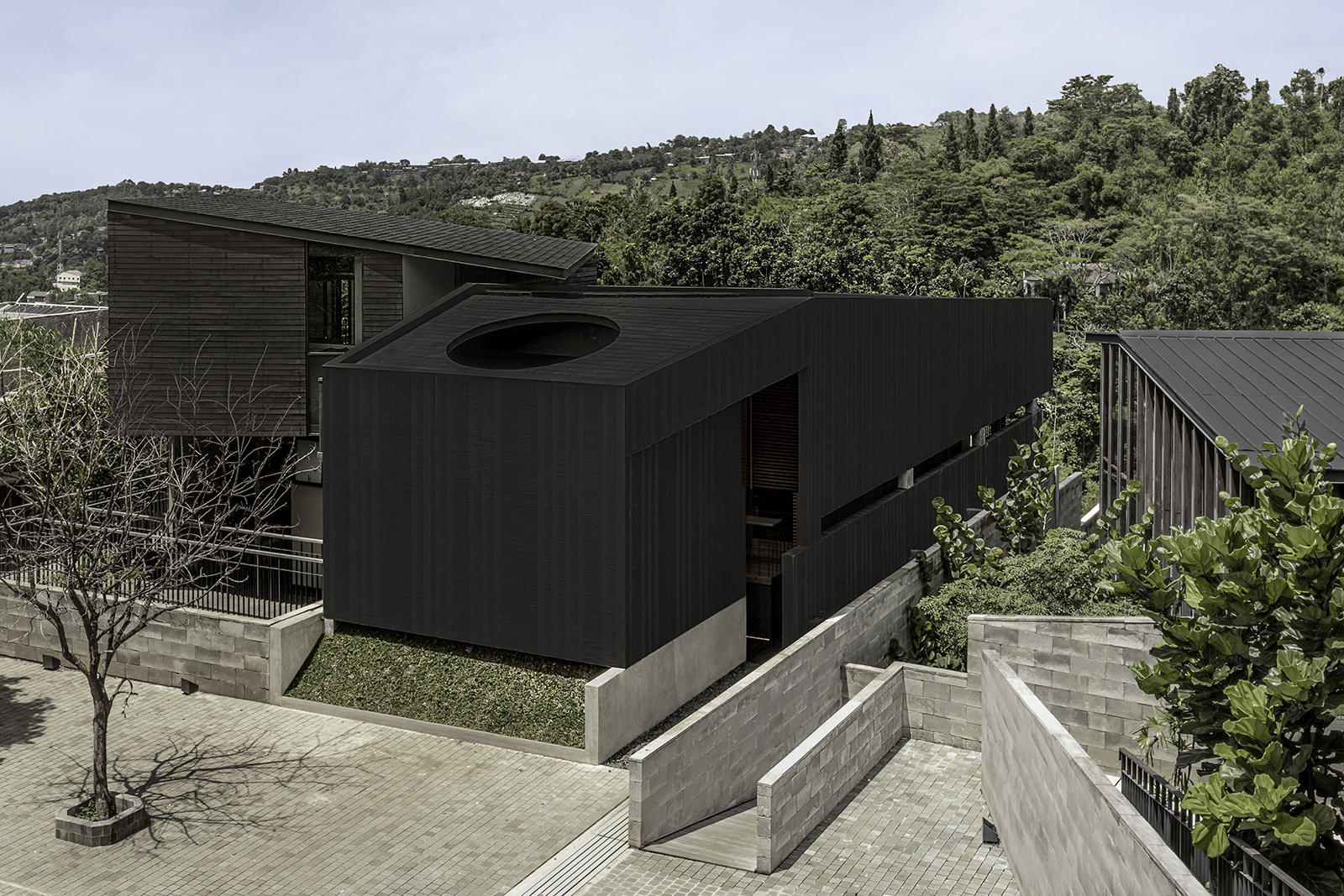 | | | |
| --- | --- | --- |
| PROJECT | : | Jae Haala |
| TYPE | : | Villa |
| SIZE | : | 175 sqm |
| CLIENT | : | Maja Family |
| LOCATION | : | Buniwangi, Bandung |
| STATUS | : | Completed |
Jae Haala is located in the Lembang area, West Bandung which is a tourism area and presents the beauty of nature. As a Villa for rent, Jae Haala is a facility marketed to honeymooners as a one-bedroom villa with full privacy and equipped with a receiving area, such as a pantry, dining room and living room. 
The mass was blocking the view from the outside of the building, solid as a mysterious box and closed impression, but from the inside it feels very warm and intimate with a dominant wood accent. Enclosed monolithic massing in order to achieve a sense of privacy, warm, intimate atmosphere and respite from the surroundings. The main view of front of the building is facing Dago valley that can provide natural cooling around the outside environment of the building. And also from the living terrace can feel natural light coming through the circular void into the building which gives the impression of a serene space. 
This building has one high entrance with wood accents on the sides that lead a little inward. Material spree in the interior using wood finishing, because the interior is more felt by the visitor. The living area is linked to a terrace that faces the circular void, so that the visitor can immediately see the incoming natural light shining on a small garden in the front entrance area. The use of mirror ceiling in the dining room area has the function of giving broad and tall accents. 
Using the ramp as the main circulation, the visitor is confronted with an enriched sequence of spatial experiences as they move from the living area into the private area below. The private area consists of a spacious bedroom, bathroom and an infinity pool with rectangular shape served with a vista to the broad and beautiful Dago Hills.