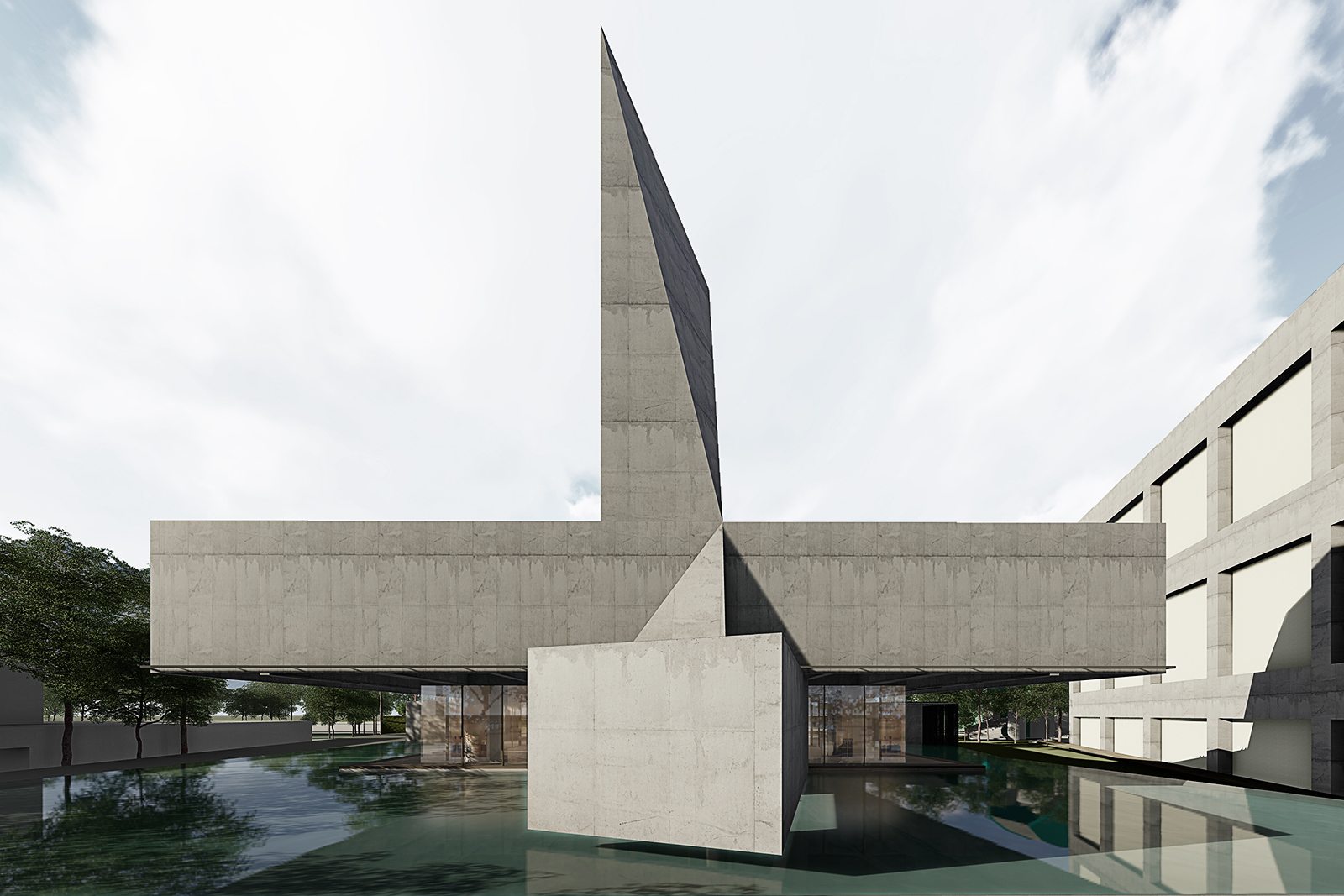 | | | |
| --- | --- | --- |
| PROJECT | : | Masjid Amir Hamzah, in collaboration with Andramatin |
| TYPE | : | Public |
| SIZE | : | 800 sqm |
| CLIENT | : | Pemerintah Provinsi DKI Jakarta Dinas Pariwisata dan Kebudayaan |
| LOCATION | : | Jakarta, Indonesia |
| STATUS | : | On Going 2018 |
Masjid Amir Hamzah is in the pusat kesenian Jakarta of ​​Taman Ismail Marzuki. The area of ​​the main building of the mosque is 347 sqm half of the total land area. One third of the pool of water that surrounds the mosque building. Space for ablution and toilet are separate from the main building so zoning space is more organized. Separating space per activity is a way to present the essence of the mosque as a place of prayer.
The shape of the mosque is a concrete box that is lifted into the roof and the minaret is integrated with the mosque building as a khatib area. Light and water are the ornaments that define time. The roof is a waffle slab structure with skylight details parallel to each saf representing prayer times.The mosque building is surrounded by a reflecting pond as if floating on a pool of water, as well as a silent space barrier from other activities around the mosque. Between the inner and outer spaces separated by transparent glass walls aimed at jemaah who are outside can still see the khatib area.
Visibly the use of exposed concrete material without finish gives a sacred impression as a place of prayer. Touch of bengkirai wood on the floor interior, sills, and pulpit area so that it seems warm. Plaza uses grass blocks for absorption while pavementing outside areas with natural stones.