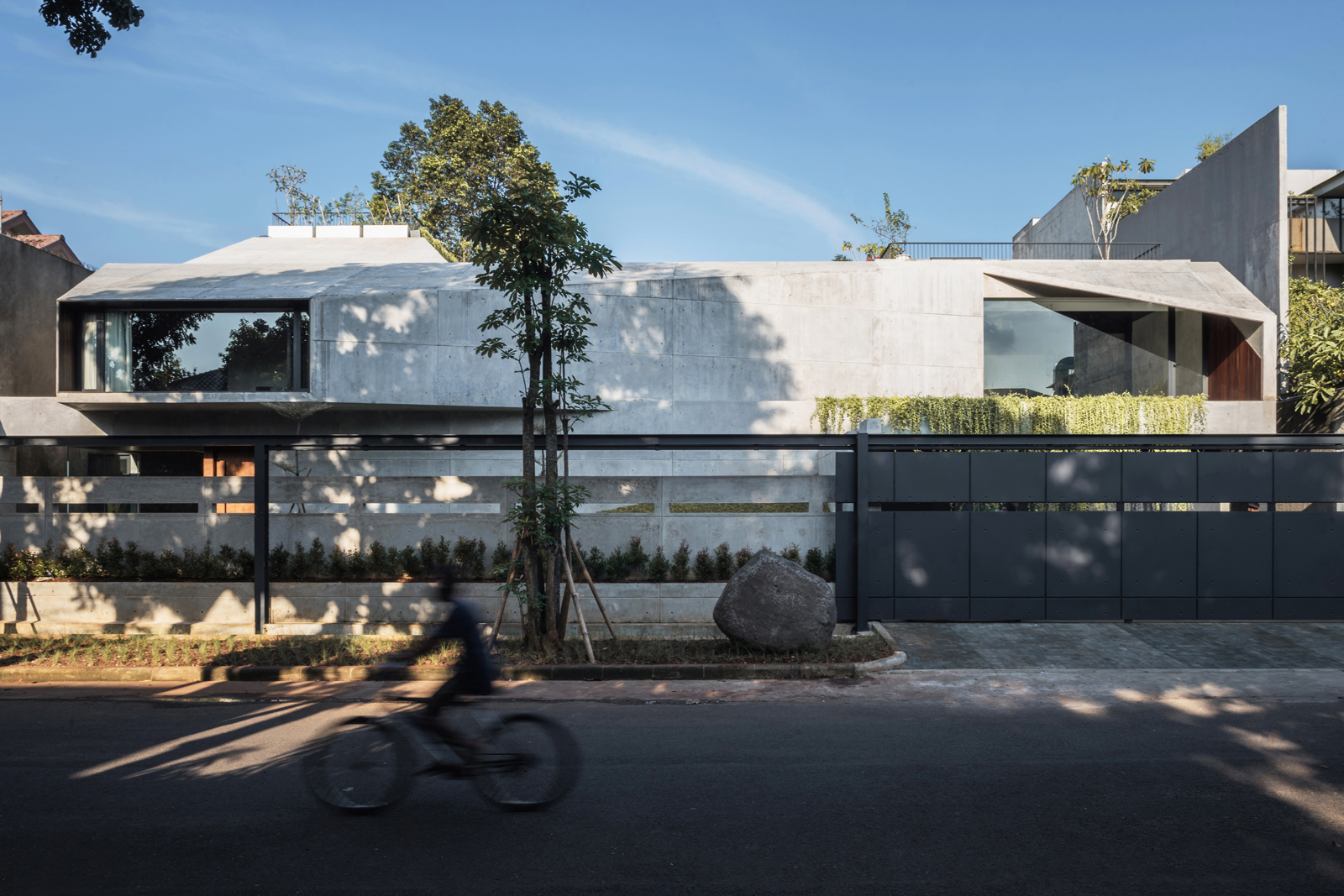 | | | |
| --- | --- | --- |
| PROJECT | : | RRH House |
| TYPE | : | Residential |
| SIZE | : | 724.3 sqm |
| CLIENT | : | Confidential |
| LOCATION | : | Jakarta, Indonesia |
| STATUS | : | Completed |
RR House is located in the urban area of South Jakarta. Standing on an area of 800 square meters. Comparison between developed land and green space 50:50. Treatment of the tread on a skewer in a feng shui way, by maximizing the green area in the design. Fengshui interpretation of the layout of the building, by placing an open garden in the middle of the land which is expected to provide good energy for the surrounding environment.
By zoning, RR House consists of 2 main building masses which are connected by a horizontal mass in the front area. Each mass is assigned a different function. The private residence is on the left side, while the right side of the building serves as a public area and storage of automotive collections, as well as service rooms. The residential area consists of 3 floors, the ground floor is the foyer, pantry, dining and living. The second floor consists of 4 bedrooms, and the third floor is communal room. On the right side of the ground floor there is a garage with a capacity of 6 cars equipped with an elevator that can lift car as collection display on the second floor. The service area is at the back, separated from the main mass so as to provide privacy comfort for homeowners.
Aiming to create healthy spaces, the outer walls of each building mass are spaced from the outer perimeter walls so that air circulation remains good. Each room has wide openings and views to the central garden. The terrace and hallway as a transitional space provide a fluid atmosphere between the indoor and outdoor spaces.
RR House is an attempt at interpreting the language of modern architecture with simple mass compositions. The game of square base masses that is pulled back and forth provides a dynamic visual effect. The main material is precast concrete, which covers the entire outer surface of the building giving a solid and sturdy impression. And a touch of solid wood on the interior to give a warmer impression.