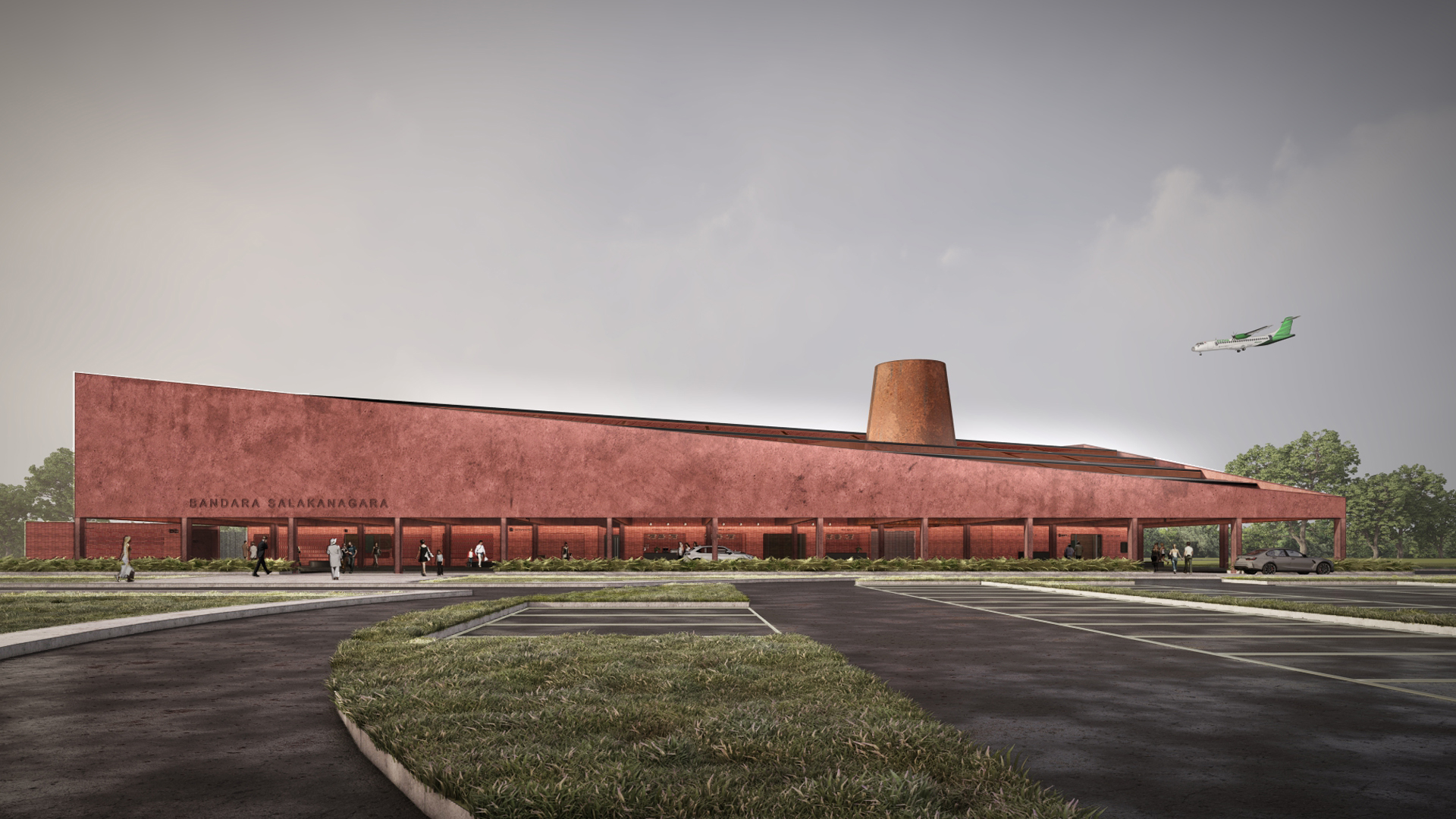 | | | |
| --- | --- | --- |
| PROJECT | : | Salakanagara Airport |
| TYPE | : | Workshop |
| SIZE | : | 1890 sqm |
| CLIENT | : | - |
| LOCATION | : | Tanjung Lesung, Indonesia |
| STATUS | : | 2023 |
Salakanagara Airport is located on the coast of Tanjung Lesung, Banten, which is a tourist area that presents the natural beauty of the sea. As a small hub airport, Salakanagara Airport has the capacity to accommodate two ATR 72-600 aircraft on one return flight.
The airport mass is designed linearly in a large-span structural beam netting, with the arrangement of dynamic spaces, like a random box composition, which creates interesting in-between spaces. Thus creating a space experience in the departure zone and more fluid arrivals of airplane passengers. The two diagonal corners of the airport mass are pulled higher from another angle to create a higher main space in the departure area.
The shape and details of the layered and spaced airport roof are inspired by elements of local wisdom on the roofs of Baduy tribe houses that looks like they are piled up because of the difference in contour height. Details of the distance between the roof piles, which are quite large, serves to flow natural air circulation vertically throughout the room. Another idea is a porous wall detail, which helps horizontal air circulation. The conical funnel design serves to let light into the arrival area. Pools around the building helps keep the air temperature inside the airport cool and calm.