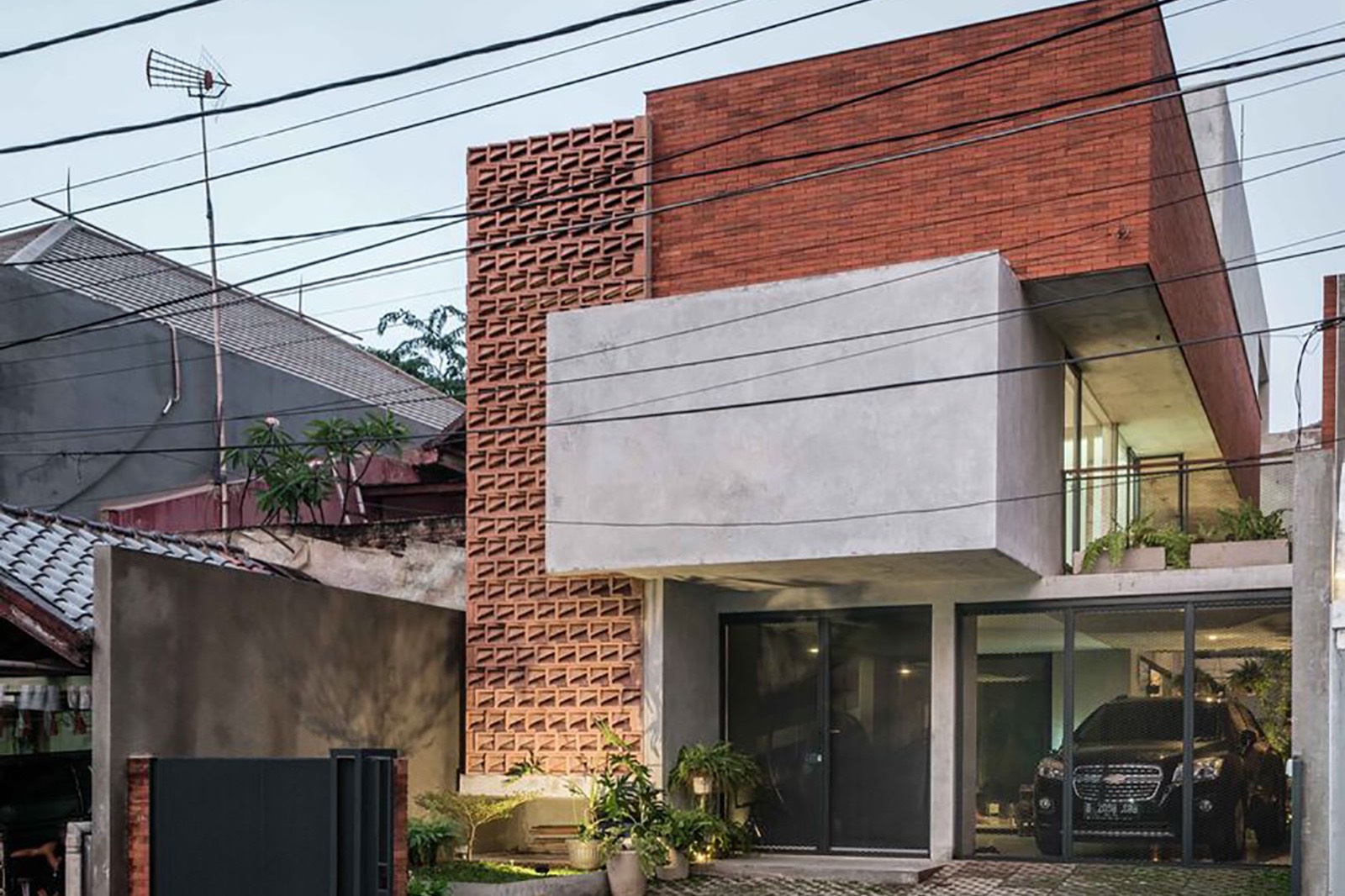 | | | |
| --- | --- | --- |
| PROJECT | : | Tebet House |
| TYPE | : | Residential |
| SIZE | : | 179,9 sqm |
| CLIENT | : | Confidential |
| LOCATION | : | Jakarta, Indonesia |
| STATUS | : | Completed |
Linear House is located in the Urban Residential area of ​​South Jakarta. The shape of the site extends backwards so that configuration of spaces is arranged linearly based on zoning of public spaces – private – service. Front orientation is facing west, then the appearance of the front facade is more massive. Arrangement of boxes stacked back and forth defines shade for space on the lower level.
Linear House consists of 3rd floor. The main entrance only has one access, for people and vehicles. So that foyer as the receiving room is interconnected with the garage. The ground floor is for public with communal and service spaces. The 2nd floor is private with three bedrooms and on the 3rd floor there is a study room and roof garden. Vertical circulation from the ground floor to the 2nd floor has a ramp while from 2nd floor to 3rd floor there is stair.
Linear House is designed with a modern concept with simple base mass composition. An honest visual appearance with material without finished. As well as a response to tropical climate by optimizing the ventilation and natural lighting. Roster wall limits a ramp area and outer space aims to provide a gap for air circulation. Continuous high ceiling from ground floor to the 3rd floor in the communal area is for good air circulation. Wide opening is directed to the side to avoid the hot air of the afternoon sun, so that each room gets good lighting.